Madrasah Al-Ma'arif
Al-Islamiah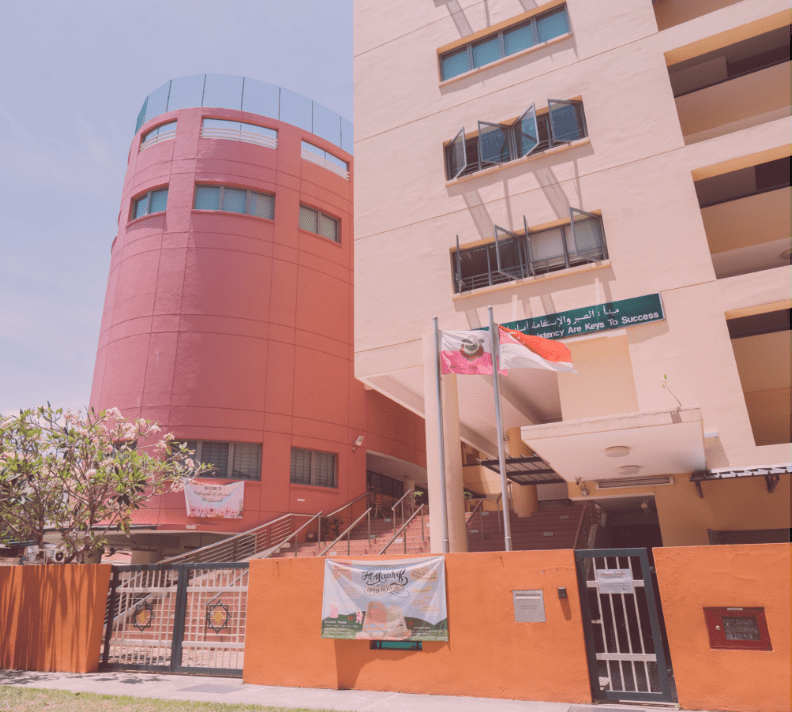 Tentang
Madrasah Al-Ma'arif (MAR) ditubuhkan oleh As-Syeikh Muhammad Fadzullah Suhaimi pada 1936. Pada 2007, ia berpindah sekali lagi ke tapaknya kini di 3 Lorong 39 Geylang. Pada 2016, Madrasah telah sambut ulangtahunnya yang ke-80.
Sebagai sebuah madrasah khas untuk pelajar perempuan dengan kemasukan antara peringkat sekolah rendah ke peringkat pra-universiti, Madrasah ini memberi fokus sama rata pada kedua Pendidikan Islamik dan sekular. MAR juga tawarkan program CCA menyeluruh yang terdiri dari CCA modular pada peringkat sekolah rendah dan pada peringkat menengah, 4 kelab (eg. Kelab Media, Kemahiran hidup dan Kelab Keusahawanan) dan 3 sukan (eg. Memanah, Silat and Bola Jaring).
Madrasah ini juga telah memperkenalkan program-program yang menyokong dan meningkatkan pengalaman Ma'arif – program seperti Experiential Humanities Approach, 'Science Comes Alive' Programme, Values-based Early Morning Programme, Program CCA menyeluruh, and Program Pre U yang menyeluruh dan progresif.
Nilai-nilai seperti Hormat, Kebolehsesuaian, Kecekalan dan Empati berfungsi sebagai pemboleh bagi membentuk para individu yang lebih cekap dan progresif, pada masa yang sama masih berpegang pada teras aqidah pelajar sebagai seorang Muslim.
Dalam usaha kita menjadikan Madrasah sebuah institusi yang dinamik, kami bekerja keras untuk membina susasana yang selamat untuk mengasuh dan menggalak, yang dibina atas hubungan baik dan usaha bersama antara para guru, murid dan ibu bapa. Kami percaya setiap pelajar itu unik, seorang pemimpin Muslimah dan mempunyai potensi untuk berusaha mencapai hasil pendidikan tertinggi semampu mereka.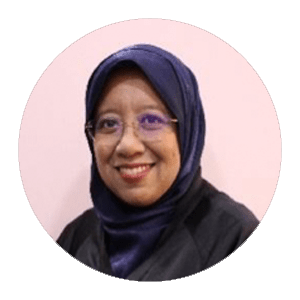 Visi
Hormat/Kebolehsesuaian/Kecekalan/Empati
Misi
Memupuk dan melahirkan pemimpin Muslimah masa depan yang berpegang teguh pada rohani, mempunyai intelek yang progresif dan merangkum hubungan dengan masyarakat.
Progressive Pre U Programme
 The Pre U programme has been made more progressive through the introduction of Modular system (4 Modules – Syariah, Usuluddin, Critical Thinking & Writing, Islamic Worldview) in its approaches. In providing students with the experience of interacting with knowledge experts, Lecture Series, a two-hour weekly programme, which invites practitioners and experts in their fields to come forth to share their expert knowledge with the students. Research Work and Ma'arif Attachment Programme are two compulsory components which require students to critically apply, evaluate and synthesise theories into real-life experiences.
"Science Comes Alive" programme
Innovative approaches are introduced to ignite students' interest and passion for Science by integrating Islamic elements in their projects and experiments which are showcased during the Maths and Science Festival. The curriculum is also designed to include research project, reflection journal, Science info-graph, mind-mapping, student-led Science Demo, student-led Science experiments and participation in Science Drama as well as Science Buskers activities.
Holistic Programme
In line with the school's vision of providing a holistic education and development of our students, our programme is realigned to achieve this desired outcome. Our programme has been re-designed to include approaches that will equip students with skills that will be useful for them in life, such as Holistic CCA programme, Alternative Assessments and Interdisciplinary approach. Alternative assessments allow students to tap on their creativity and multiple intelligence by applying theoretical understanding into practical application.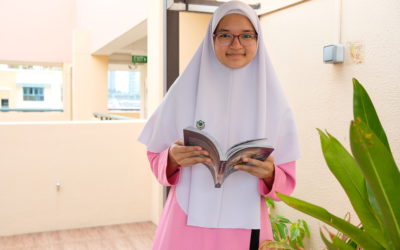 Community's support is crucial in building leaders of tomorrow. A Researcher for the Environment 'Aisyah Munirah Abbas, 17, is a Pre-University student at Madrasah Al-Ma'arif Al-Islamiah. Being the fourth out of six siblings all in the madrasah system, she understands...
Play a part in developing our future asatizah and Muslim leaders, who will continue to lead our future generations
Work Time
Mon-Fri :8.30 AM – 5:30 PM
Closed on Fridays : 12.30 PM – 2:30 PM
Closed on weekends and public holidays
Visit Us
Madrasah Al-Ma'arif Al-Islamiah
No. 3 Lor 39 Geylang, Singapore 387865