THIS year, the main focus for Madrasah Irsyad Zuhri Al-Islamiah's student, Laduna Nurilma Abdul Mutalib, 12 years old, is to achieve excellence in the Primary School Leaving Examination (PSLE) and the Islamic Studies Channel Examination (ISPE) which she will sit for.
According to Laduna, she is motivated to achieve excellence in her studies so that she can strive to become an asatizah in the future.
"I'm actually not good in academics, that's why I wanted to go for tuition classes to get help for my subjects. But I like ukhrawi subjects and hope to study at a university in Madinah one day," said Laduna who requested her mother to enrol her into the tuition classes.
She hopes to be among the top 10 students at her school when the results for PSLE and ISPE are released. Driven to succeed, Laduna does not complain even though her daily schedule is packed with extra classes in school and at home.
Her extra class in school runs almost every day and ends around four in the afternoon. Once at home, she attends tuition classes via Zoom from 7.30pm to 10pm most days. On Wednesdays, Laduna will review her lessons with her mother at home.
On top of the subjects for PSLE, Laduna will also be sitting for Arabic language, Quran, Sirah, Hadith as well as Tauhid and Tarbiyah subjects for her ISPE.
Laduna who loves language subjects, has been doing well for all her subjects since Primary One – consistently scoring 70 marks and above.
The second child out of three siblings is also a recipient of the Progress Fund Madrasah Assistance Scheme (PROMAS) since Primary One.
This scheme, managed by the Islamic Religious Council of Singapore (Muis), aims to fund school needs such as fees, transportation costs, food as well as special enrichment programs for students from needy families and those who receive Zakat.
"I'm grateful for PROMAS because it has helped to pay for my school fees. I also receive food bento sets in school, so my mother doesn't have to prepare for me food while I'm in school," said Laduna.
Laduna's family is also a recipient of Muis Zakat assistance. Each month, her mother will utilise the Zakat assistance received to pay hospital bills, electricity and water bills, food, and other daily necessities.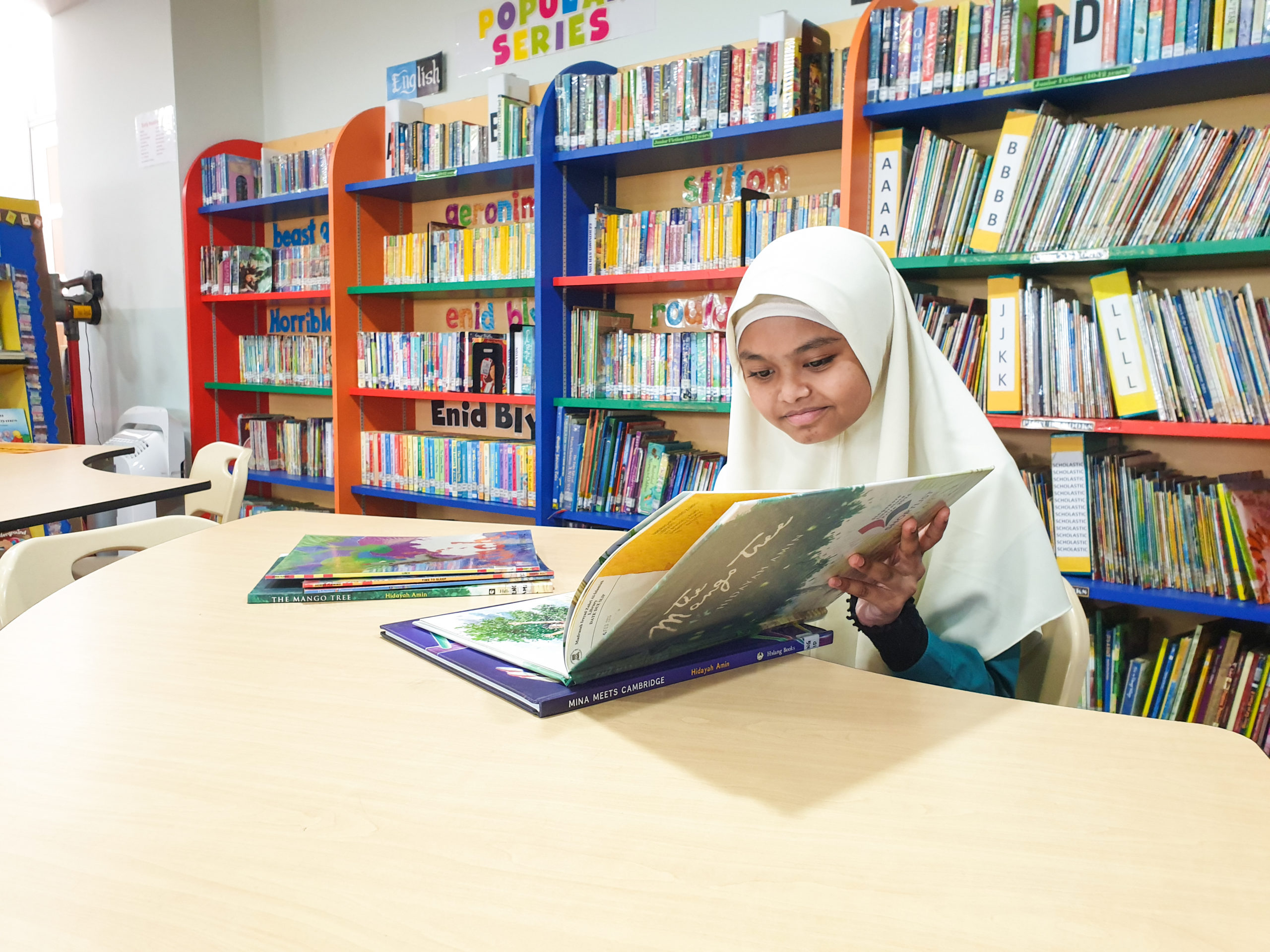 Laduna lives in a three-room flat with her grandmother, mother, father, an uncle, and two other siblings. Her mother is the sole breadwinner of the family, working in a motorcycle shop as an administrative officer. Unfortunately, she also had stage two breast cancer.
Her father is unable to work due to mental health problems.
Laduna's brother, 14, is a secondary school student at Madrasah Aljunied Al-Islamiah while her younger brother, 11, who is autistic, attends St. Andrew's Autism School. Despite the need to focus in her studies at school, Laduna also holds responsibilities to help around at home.
Laduna said: "My brother and I will take turn to take care of our younger brother while at home. So, when I study, my elder brother takes care of our brother and when my elder brother studies, I will play with my younger brother."
She added that she has also received training from her brother's school on how to deal with him, in case her brother has a 'meltdown' or tantrum symptoms. Apart from that, Laduna and her older brother also help their parents to maintain the house.
According to Laduna, she gets a lot of encouragement from family members, her teachers as well as friends at school.
"My grandmother always prays for me so that I can get good marks for my exams, and my parents encourage me to try my best in my studies.
"At school, my teacher tells us, if we fail for our test, it doesn't mean we will fail forever. If we work hard, Allah will help us InsyaAllah," said Laduna
Outside of class, Laduna is a member of her school's robotics club and had joined the Muasabaqah Tilawah Al-Quran in 2018. She also attends a Quran recitation class organized by Masjid Kampung Siglap online via Zoom every Sundays.